Disclaimer & Copyright Notices; Optimized for the MS Edge

Narrative on lakes/rivers within the Halifax municipality

Soil & Water Conservation Society of Metro Halifax

Updated: October 02, 2016

---
Table of Contents:
---
Watersheds, recreational uses, and miscellaneous
NOTE:

Individual web pages have been developed in the case of only a handful of issue lakes which include general info and public concerns, as well as links of relevance. Lakes in capitals imply availability of bathymetric maps. The emphasis in most of the following web pages is on nutrient enrichment (due to human causes), and their potential negative impacts, among other stressors. Varied other data is available but has not been reported in these web pages due to time and other constraints.



Any potential restoration:

Emphasis should be on restoring lakes to their pre-cultural (i.e., modelled hindcast) phosphorus concentrations in order to minimize any negative impacts from undue cultural eutrophication.

The models have not been calibrated for highly coloured lakes (DOC > 10 mg/l) due to humic and fulvic acids. Such lakes may have relatively high background phosphorus concentrations.

In many cases though, it may be uneconomic/impractical to achieve such restoration.



---
Listing of lakes within watersheds and miscellaneous
Blind Bay headwaters, St. Margaret's Bay
Flowchart (15 lakes & ponds); Predictive TP models

Upper Trout, Lower Trout, Slough, Oak Hill, Porcupine Pd., Canaan, Powers, Mosers Hill, Hoop Pole, Otter, Barnframe, Murphys, Deep Cove, Lily, and Welsh
---
Flowchart (33 lakes & ponds); Predictive TP models

Fox, Knowlan, Triplet, Pine, Otter, Gazette, Burnt, Lily Pad, Chezzetcook, R+pds., Gulf, Camp+North, Thompson, Elbow, Sole, Pine, Canoe, Thief, Conrod-1, Long Bridge, Grassy, PETPESWICK, Granite, Lac aux Pattes, CHEZZETCOOK, Roast, Miseners, Bell, Unnamed, Fiddle, Little, Petit Lac, Conrod-2, and Gaetz
---
Clam Bay headwaters
---
Cole Harbour headwaters
---
---
Dartmouth Miscellaneous (for other lakes in Dartmouth, see the individual watersheds)
---
East River (St Margarets) watershed
---
---
Halibut Bay headwaters, Halifax Harbour
---
Hubbards Cove headwaters
Flowchart (21 lakes & ponds); Predictive TP models

Mountain, Camp, Rocky, Quacks, Brigley, Vinegar, Otter Pds., Marsh, Birch, Shoal Mountain, Deep Mountain, Centre, Little Kip Hill, Kip Hill, Caribou, Skinner, Pitch Pine, Duck Pd., Dauphinees Mill (Chester), Sawler (Chester), and Dorey
---
Jeddore Harbour headwaters
Flowchart (17 lakes & ponds);

Predictive TP models

Oyster Point, Ned, Leader, Little-2, Fish, Black Duck, Clearwater, Unnamed, Big Duck, Southeast Cove, Little-1, Oyster Pd., Newcombes, Porcupine, Bull, Gossard, and Abrahams
---
Ketch Harbour headwaters
Flowchart (11 lakes & ponds); Predictive TP models

Clarks Pd., PORTUGUESE COVE, Little, Cranberry Pd., Fourth Pd., Unnamed Pd., Semmidinger Pd., Cocked Hat Pd., Third Pd., Second Pd., and First Pd.
---
Flowcharts (62 lakes & ponds) [1] and [2]; Predictive TP models

O'Brien, Bell, Miller Brook, Little No Good, BECKWOOD, Little Camp, Camp, Cranberry, McKAY, Camphill + bogs, Nest River, WILLIAMS, Eureka, East, Wisdom Mill, Egg, Beckwith, New Found, Lamprey, Little Sixmile, Byron, Narrow, Tittle, Loon, Salmon R Long, Porcupine, Woody, Crowbar, Barren, OTTER, Blue, Sparks, Moose, Camp, West, Granite, Little Browns, McKay Pd., Browns, Jack Weeks, LEWIS, MARTIN, McCoys Pd., Duck, Griswold, Mountain, ECHO, No Good, Bear, Turtle, Little, Winder, EAGLE, Rodgers Duck, Decoy, Preston Long, Carter, Samson Carter Pd., Trimbel, Frog, and Little Gammon
---
Little Salmon River headwaters
... under development ...
---
Moose Cove headwaters
---
Mushaboom headwaters
---
Flowchart (144 lakes & ponds); Predictive TP models (several models under development)

River-1, Unnamed-1, Crooked-1, Martin-1, Martin-2, Martin-3, Duke, Mc Grattans Pd, Devils Elbow, Lemmon, Little Teakettle, Cox Flowage, Upper Mill, Pot, Farnell, Mill-1, Pug, Hartshore, Moore, Sherlock, Dedication, Unnamed-2, 1st Pratt, 2nd Pratt, Jennings, Fraser-1, Fraser-2, Fraser-3, Dry, Mill-2, Mill-3, Unnamed-3, Unnamed-4, Watson, Unnamed-5, Unnamed-6, Lindsay, Brown-1, Brookvale, Mc Keen, Brown-2, Unnamed-7, Unnamed-8, Cooks, Unnamed-9, Unnamed-10, Crooked-2, Crocket, Cranberry, Little River, Grassy, Rocky-1, Shaw Big, Higgins, Reid, Unnamed-11, McMullin, Tully, Murphys, Milnes, Rocky-2, Otter, Eastern Run Waters, McCullough, DOLLAR, Mud Pd, John Brayden, Mystery, Little Rocky, Rocky-3, Bruce, Trout, Grant, Beaver, Clearwater, Big Pilgrim, Stillwater, Unnamed-12, Mitt, Red, Unnamed-13, Fuller, Eastern Run, Grand, Pot, Grassy, Lay, Unnamed-14, Unnamed-15, Christopher, Robinson, Hurley, Flat Iron, Roberts Little, River-2, Unnamed-16, Murphy, Unnamed-17, Drummer, Graham, George, Crow, Saddleback, Gillespie, Moose, Donkin, Loon, Blair, Gibraltar, Lawrence, Sherriff, Cove, Johnson, East, West, Centre, Water Lily, Mountain, Duck, Old Hrb Rd, White, Collins, Campbells Pd, Caribou, Sparrow, Granite, Turtle, Bayer, Unnamed-18, Eunice, Little, Unnamed-19, Unnamed-20, and Faulkner; and Williams, Oyster Pd., Paddys Duck Pd., Duck, Long, Frostfish Br., Dooks, Goose, Little, and Narrows
---
Newcombe Brook (Ship Harbour) watershed
Flowchart (19 lakes & ponds); Predictive TP models

Green, Hatchet, Niagara, Unnamed, Otter, Trout, Phillips Boot, Black Duck, Spectacle, Otter-1, Otter-2, Long, Bare Rock, Brandy, Little, Lily Pd., Muskrat Pd., Pats Camp, and Newcombe
---
Flowchart (32 lakes & ponds); Predictive TP models

Thompsons Pd., Perrys Pd., COXS, Bartlett, Masons Mill Pd., Flat, SCHMIDT, BAPTIZING, Duck Pd., Second, Cranberry, Long-1, Maple, FRASER (urban), Morton, Long-2, Ash, Lewis, Ragged, Black Duck Pds. (Urban), Lovett (urban), GOVERNOR (urban), Six Mile, Half Mile (urban), Upper Marsh, Lower Marsh, Grassy, Upper Five Bridge, Middle Five Bridge, Big Five Bridge, Moores, and Gingerbread
---
Flowchart (23 lakes & ponds); Predictive TP models

Little Indian (East Hants), Deep (East Hants), Fifteen Minute (East Hants), Unnamed (East Hants), Sandford (East Hants), Fales (East Hants), West (East Hants), Island (East Hants), Bottle (East Hants), Lacey (East Hants), Peggys Pond (East Hants), POCKWOCK, Little Pockwock, Beaver Pd., Clay, Green, Thompson Pd., Thompson, Cooper, Anderson, WRIGHTS, Bull Pd., and Coon Pd.
---
Bedford West, one billion dollar development

"520-hectare (1,284-acre) development, now just woods and rocks, will be bordered by Highway 102 and Hammonds Plains Road in the east and bisected by Kearney Lake Road. It extends west of the old Bedford town line to Ragged Lake."; September 20, 2002
---
Flowchart (46 lakes & ponds); Predictive TP models

Narrow, Sheas, Silver, Doyles, RUN, Round, Cranberry, French, Bayer, Lizard, Bennett, Snowshoe, BLUFF, MOODY, Harry, First, Second, Dryhill, Little Cranberry, Secret, Halfmoon, Frederick, Weaver Hole, Sandy, Ragged, Fourth Pd., Third Pd., Little Burnthill, Little Trout, Burnthill, Fish Br. Pd., SPRUCE HILL, Weavers North, Weavers South, HENRY, Donovan Pd., Governors (or Parr), Grovers, Mud, Rocky Pd., Unnamed Pd-1, Grover, Unnamed Pd-2, Sheehan, Little Pd., and Grand
---
Flowchart (24 lakes & ponds); Predictive TP models

Grassy, Howe, Bottle, Quaver, Drews Trout Pd., Little Moose, Crawford, Sugar Camp, Church-1, Roy, Farquhars, Bear, Julien Pd., Duck, Church-2, PACES, Scots, Scots Pd., Mill Pd., Dark, Catcha, Goose, Round, and Young
---
Flowchart (39 lakes & ponds); Predictive TP models

North, Meadow Bk., Dark Pd., Horseshoe, No Good, Round, Grassy, West Bk., Deadman, Hilltop, Deadman Is. Bk., Cousins, Ledwidge, Dark, Rocky, Y, Clump, Griswold, East Bk., Robert, Rocky, Trout, Trout Bk., PORTERS-UPPER, Little, Forked Pd., Long Pd., Rocky, Grassy, Round, Grand, Mill, Teal Pd., Figure Eight, Caribou, Goose, Snow, Smelt Bk., and PORTERS-LOWER

Concerns re Lower Porters Lake
---
Flowchart (17 lakes & ponds); Predictive TP models

Bayers, Cranberry Pd., Witherod, Hail Pd., LONG, KIDSTON, Unnamed Pd., Roachs Pd., Flat, Duck Pd., Sheehan Pd., LONG Pd., West Pine Island Pd., Upper Mud Pd., East Pine Island Pd., Lower Mud Pd., and Powers Pd.
---
Flowchart (11 lakes); Predictive TP models

Ragged, Blueberry, OTTER, Dick, BIG INDIAN, Little Indian, Nichols, McDonald, Fiddle, Pantaloon, and WHITES

Otter Lake Regional Landfill
Western Common Land Use Plan
Westgate Community, Timberlea
---
---
Salmon River Lake watershed, Jeddore
Flowcharts (57 lakes & ponds) [I] and [II];

(models under development)

Spider, Red, Big Tom, Scrabble, Hard Scrabble, North West, McCaffrey, Unnamed-1, Pine, McCaffrey Long, Dilman, Rocky-1, Piney, Duck Pd, Catamaran-1, Catamaran-2, Rocky-2, Fuller, Officer's Camp, Brooks-1, Byron, Brooks-2, Little Tom, Wildcat, ADMIRAL, Pine Grove, Otter Pd, Poplar, Spoon, Unnamed-2, Hartman, Bell, Portapique, Fishing, Horseshoe, Moose Pd, Rabbits, Lily Pd, Unnamed-3, Little Rock, Unnamed-4, Moose, Round, Mud, Skull Pd, East, Western R. Pd, Richardson, Eastern R. Pd, Dooks Pd, Rocky-3, Logging, Logging Pd, Tomson, Round Pd, Maskell Pd, and SALMON RIVER LAKE
---
Sheet Harbour headwaters
---
Sheet Harbour- Northwest Arm headwaters
---
Ship Harbour River watershed
Flowcharts (67 lakes, ponds & rivers) [1] and [2]; Predictive TP models

Mud, Burkner, Black Duck, Long, McLeod, Dollar, Keith (Ryder), Butcher, Grassy, Fairbank, Grassy, Long, Moose R., Square, Cope, Rocky, Philip, Boot, Loon Pd., Scraggy, South Twin, North Twin, Dreadnought, Melvin, Sucker, Shea L. Br., Maple Hill, Ash Hill, (Upper) Fish R., Big Ass, Gold, Stillwater, Faulkner, (Lower) Fish R., Trout, Big, Loon, Shaw, Little, Cranberry, Ship Harbour Long, Little Hartman, Mitchells Hill, South, Dry, Island, Flat, Mill Br., Porcupine Pd., Little Lily Pd., Sal Pd., Webber, Hook, Level Spot, CHARLOTTE, Second, Little Mud, Grassy-1, Cranberry, Spider, Dam, Duck, Grassy-2, Unnamed-1, Unnamed-2, Mikes Flowage, Bait, Cowan Mill Pd., and Weeks
---
Flowchart (61 lakes & ponds); Predictive TP models

Preeper Big, King/Queen, Juniper, Rocky, L. Red Trout, Granite, L. Soldier, SOLDIER, MILLER, CRANBERRY, LOON, CHARLES, Spriggs, Skerry Pd., FIRST, ROCKY, SECOND, THIRD, THREE MILE, POWDER MILL, WILLIAM, Willis, Perry, Muddy Pd., THOMAS, A, Lizard-1, FLETCHER, SPRINGFIELD, Lisle, Wilson, Horseshoe, FENERTY, LEWIS, SAVAGE, Nicholson, Square, Hamilton, TUCKER, Hawkin Hall, Rasley, Duck, Cranberry, Sandy, Crotched, BEAVERBANK, BARRETT, Duck Pd., Beaver Pd., KINSAC, FISH, Kelly Long, Kelly, Golden, Haunted, Lizard-2, Oak, Ash, Whites, Rocky-1, and Shubenacadie GRAND (Wellington)

The Shubenacadie song (i.e., the Stonemason's song) on video followed by the Land of the Silver Birch
On the right is the famous dragon head which is hard to miss when driving beside Miller Lake on the highway to Truro (courtesy of Councillor Krista Snow)!
---
St. Margarets Miscellaneous lakes
Flowchart (25 lakes & ponds);

Predictive TP models

Brine, Fraser, Unnamed Pd., Little, Boutiliers, Nowlan, Unnamed-2, Forth, Unnamed-1, Selena Pd., Third, Peggys Cove Long, Second, First, Long Canal, Canal, Little Chain, Big Chain, Grassy, Powers, Long, Corneys, Corneys Little, St Margarets Bay Long, and Big
---
---
---
---
[Back]
---
Flowchart (16 lakes);

Predictive TP models

Upper Sheldrake, Camp Hill, SHELDRAKE, Pot, CRANBERRY, Black Point, Frederick, LIZARD, FIVE ISLAND, Birch Hill, HUBLEY BIG, Long, Croucher, Gates, Millyard, and Albert Bridge
---
Acknowledgements
Mineral Resources Branch, Nova Scotia Department of Natural Resources for the superb photograph
---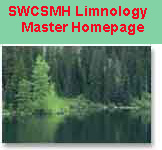 Nature sounds, songs, and video

We salute the Chebucto Community Net (CCN) of Halifax, Nova Scotia, Canada for hosting our web site, and we applaud its volunteers for their devotion in making `CCN' the best community net in the world!