Disclaimer & Copyright Notices; Optimized for the MS Edge

Narrative on lakes/rivers within the Halifax municipality

Soil & Water Conservation Society of Metro Halifax

Updated: June 27, 2018

---
Table of Contents:
---
Watersheds, recreational uses, and miscellaneous




Note:

Lakes in capitals imply availability of bathymetric maps.


Any potential restoration:

Emphasis should be on restoring lakes to their pre-cultural (i.e., modelled hindcast) phosphorus concentrations in order to minimize any negative impacts from undue cultural eutrophication.

The models have not been calibrated for highly coloured lakes (DOC > 10 mg/l) due to humic and fulvic acids. Such lakes may have relatively high background phosphorus concentrations.

In many cases though, it may be uneconomic/impractical to achieve such restoration.




---
Listing of lakes within
watersheds

and miscellaneous
Blind Bay headwaters, St. Margaret's Bay
---
---
Clam Bay headwaters
---
Cole Harbour headwaters
---
---
Dartmouth Miscellaneous (for other lakes in Dartmouth, see the individual watersheds)
---
---
Halibut Bay headwaters, Halifax Harbour
---
Hubbards Cove headwaters
---
Jeddore Harbour headwaters
---
Ketch Harbour headwaters
---
---
Little Salmon River headwaters
---
Moose Cove headwaters
---
Mushaboom headwaters
---
---
Newcombe Brook (Ship Harbour) watershed
---
---
---
---
---
---
---
---
---
---
Salmon River Lake watershed, Jeddore
---
Sheet Harbour headwaters
---
Sheet Harbour- Northwest Arm headwaters
---
Ship Harbour River watershed
---
---
St. Margarets Miscellaneous lakes
---
---
Terence Bay River

watershed
---
Western Region

- miscellaneous, HRM
---
[Back]
---
---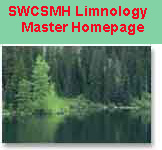 We salute the Chebucto Community Net (CCN) of Halifax, Nova Scotia, Canada for hosting our web site, and we applaud its volunteers for their devotion in making `CCN' the best community net in the world