Disclaimer & Copyright Notices; Optimized for the MS Edge

Narrative on lakes/rivers within the Halifax municipality

Soil & Water Conservation Society of Metro Halifax

Updated: October 11, 2017

---
Table of Contents:
---
Watersheds, recreational uses, and miscellaneous

(............ under development .................)


Note:

Lakes in capitals imply availability of bathymetric maps. The emphasis in most of the following web pages is on nutrient enrichment (due to human causes), and their potential negative impacts, among other stressors. Varied other data is available but has not been reported in these web pages due to time and other constraints.



Any potential restoration:

Emphasis should be on restoring lakes to their pre-cultural (i.e., modelled hindcast) phosphorus concentrations in order to minimize any negative impacts from undue cultural eutrophication.

The models have not been calibrated for highly coloured lakes (DOC > 10 mg/l) due to humic and fulvic acids. Such lakes may have relatively high background phosphorus concentrations.

In many cases though, it may be uneconomic/impractical to achieve such restoration.




---
Listing of lakes within
watersheds

and miscellaneous
Blind Bay headwaters, St. Margaret's Bay
---
---
Clam Bay headwaters
---
Cole Harbour headwaters
---
---
Dartmouth Miscellaneous (for other lakes in Dartmouth, see the individual watersheds)
---
---
Halibut Bay headwaters, Halifax Harbour
---
Hubbards Cove headwaters
---
Jeddore Harbour headwaters
---
Ketch Harbour headwaters
---
---
Little Salmon River headwaters
---
Moose Cove headwaters
---
Mushaboom headwaters
---
---
Newcombe Brook (Ship Harbour) watershed
---
---
---
---
---
---
---
---
---
---
Salmon River Lake watershed, Jeddore
---
Sheet Harbour headwaters
---
Sheet Harbour- Northwest Arm headwaters
---
Ship Harbour River watershed
---
---
St. Margarets Miscellaneous lakes
---
---
Terence Bay River

watershed
---
Western Region

- miscellaneous, HRM
---
Williams Lake

watershed, Jollymore [Back]
---
---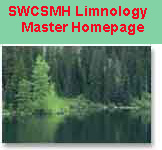 We salute the Chebucto Community Net (CCN) of Halifax, Nova Scotia, Canada for hosting our web site, and we applaud its volunteers for their devotion in making `CCN' the best community net in the world