Disclaimer & Copyright Notices; Optimized for the MS Edge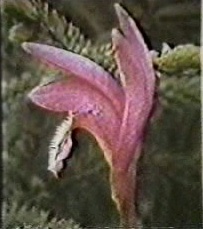 A selection among our studies/reports
Soil & Water Conservation Society of Metro Halifax (SWCSMH)

Updated: October 02, 2016



LAKE ISSUES; and submissions to the Nova Scotia Dept. of Environment (NSE), and to the Halifax municipality
---
Following are only an example selection among our as well as our scientists' reports; several of the listed ones are available for borrowing via the
Novanet Library system
; please take note where we stated that they have been upgraded and/or superseded, for e.g., with later regressions in the
predictive models
, and the
archive lake data
modules.
We have developed other advanced research but at the present they are not widely available; the advanced limnology is spearheaded by just one or two applied limnologists who are mostly dedicating their intellect as volunteers, hence we no longer place emphasis on formal reports as a result of the real squeeze in time and cost factors. But in the future, they will be categorized and made available in diverse synoptic electronic formats.
Our sampling of the sublittoral lake benthic macroinvertebrates to score numerous well published biotic and diversity indices including multivariate correspondence analyses, an aspect ignored to date in this part of the world until our initial-assessment RBP-II (family-level) projects commencing in 1997; we have been focusing on RBP-III (genus/species-level) as/when needed, a decadal time-scale project.

Also researching chironomid mentum deformities similar to leaders elsewhere, albeit at a slow pace in this phase (salutations to dr. Elske de Haas for the sketch).

In addition, a considerable amount of our extensive benthic macroinvertebrate data are only in spreadsheets and field notebooks; but the data will hopefully be of value to future generations of freshwater benthic ecologists.
---
---

We salute the Chebucto Community Net (CCN) of Halifax, Nova Scotia, Canada for hosting our web site, and we applaud its volunteers for their devotion in making `CCN' the best community net in the world
---