Disclaimer & Copyright Notices; Optimized for the MS Internet Explorer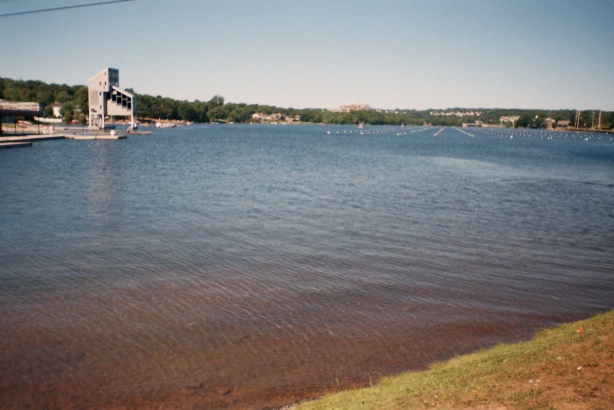 Lake Banook
Soil & Water Conservation Society of Metro Halifax (SWCSMH)

October 21, 2010


The Shubenacadie song (i.e., the Stonemason's song), and the history of the Stonemason's song; and
Lifelike murals at the heavily travelled MicMac Parclo in Dartmouth, Nova Scotia, Canada
---
Contents:
---
Chemical vs Biological monitoring


Select scientific modelling and chemical/biological limnology are part of our miscellaneous archives!

The bathymetric map; the morphological data; the Shubenacadie River watershed flow chart; the paleolimnology of lakes in the HRM; HRM's receiving water baseline sampling program for fecal coliforms; Examples of recent closures of the supervised Birch Cove beach: 2001; permanent closure of the Graham's Grove beach

Percent change in urban land use and indicators of stress:
The following excerpt gives a basic overview from a grad theses of a former DFO biologist (cf. Mandell, 1994):

---
Concerns of the public
---
Sewer, trail project concerns residents; April 17, 2008:
---


We salute the Chebucto Community Net (CCN) of Halifax, Nova Scotia, Canada for hosting our web site, and we applaud its volunteers for their devotion in making `CCN' the best community net in the world!
---