Disclaimer & Copyright Notices; Optimized for the MS Edge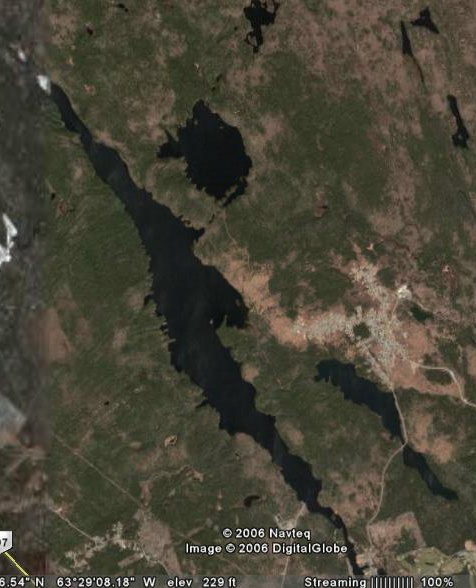 Lake Major
Soil & Water Conservation Society of Metro Halifax (SWCSMH) Acknowledgements
---
Contents:
---
Chemical vs Biological monitoring


Select scientific modelling and chemical/biological limnology are part of our miscellaneous archives

The morphological data; the paleolimnology of lakes in the HRM
Deep station total phosphorus (TP)- comparison with our hindcast models; October 18, 2013
Phosphorus:- Details on LCC (Lake Carrying Capacity)/Threshold values of lakes, and comparison with artificially high values chosen by the HRM; March 14, 2014
---
Lake Major watershed
The Halifax Regional Water Commission's website on watershed management: the

Lake Major watershed

- 7000 hectares. Approx. 2900 hectares are owned by the Crown and 2100 hectares are owned by HRWC. Approx. 1100 hectares are privately owned including portions of the communities of North Preston, Cherrybrook, and Montague Gold Mines. Approx. one third of the designated watershed is part of the Waverley-Salmon River Long Lake Wilderness Area and is protected from a variety of activites under the Wilderness Act. The

Topsail/Lamont watershed

(Cow Bay River watershed flow chart) is part of the former water supply for the Dartmouth area. The watershed is approximately 350 hectares and is located in the heart of Dartmouth, north of Highway 7. The watershed is maintained as a backup water supply.
---
Acknowledgements
Google Earth for the maps!
---
---