Disclaimer & Copyright Notices; Optimized for the MS Internet Explorer
Mandell's Comparative Lakes for HRM
Reference lake types used as indicator thresholds for anthropogenic stressors of urban lakes
Web page of the Soil & Water Conservation Society of Metro Halifax (SWCSMH)

Updated: January 29, 2019

---
Contents:
---
Preamble
(cf. Mandell, P.R. 1994. The Effects of Land Use Changes on Water Quality of Urban Lakes in the Halifax/Dartmouth Region. Dalhousie University. 170p.)
For the above thesis:

Supervisor: Prof. Bill Freedman PhD, Biology Dept., Dalhousie University
Readers:

Nelson Watson PhD, Freshwater & Anadramous Division, DFO
S.J. Farmer PhD, Freshwater & Anadramous Division, DFO
Paul Mandell was an experienced biologist on contract with the Federal DFO before he went back to conduct his graduate study at Dalhousie Biology Department. Indeed, one of the founding members of our scientific group, the Soil & Water Conservation Society of Metro Halifax (SWCSMH), the now deceased Prof. Dr. Gordon Ogden III, an Yale doctorate and professor at the Dalhousie Biology Department for decades, gave high accolades Mandell's concepts at the Government workshop on the Draft Nova Scotia Environment Act on April 14, 1994!

Mandell's thesis was indeed donated to us by Prof. Gordon Ogden III PhD of Dalhousie University!
---
Abstract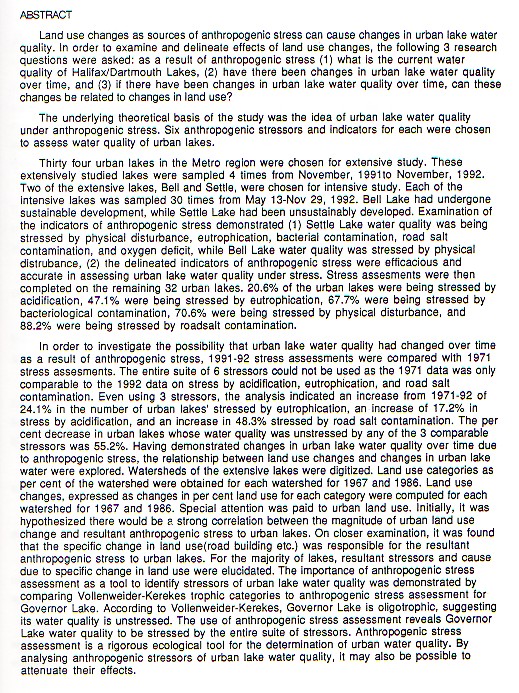 ---
Indicators of Anthropogenic Stress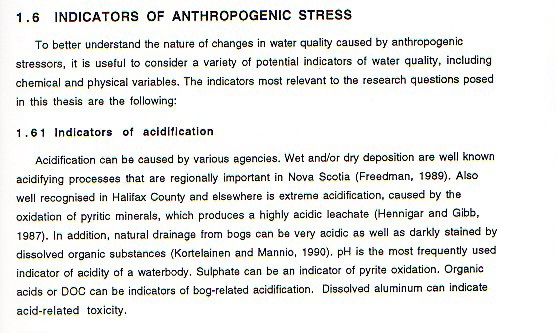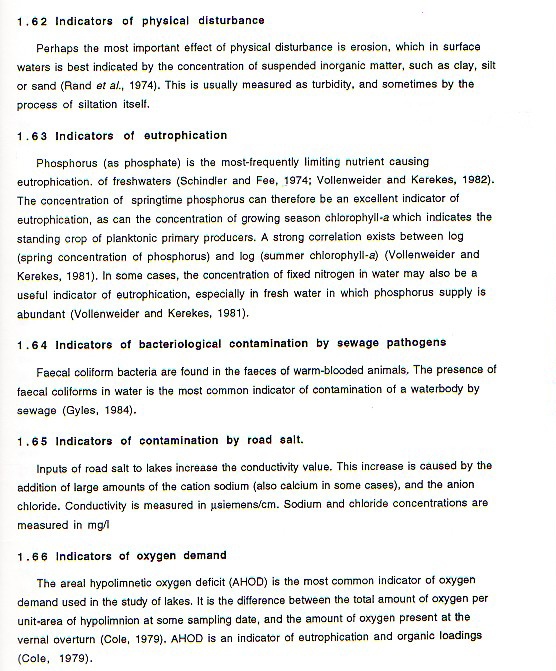 ---
Indicator Thresholds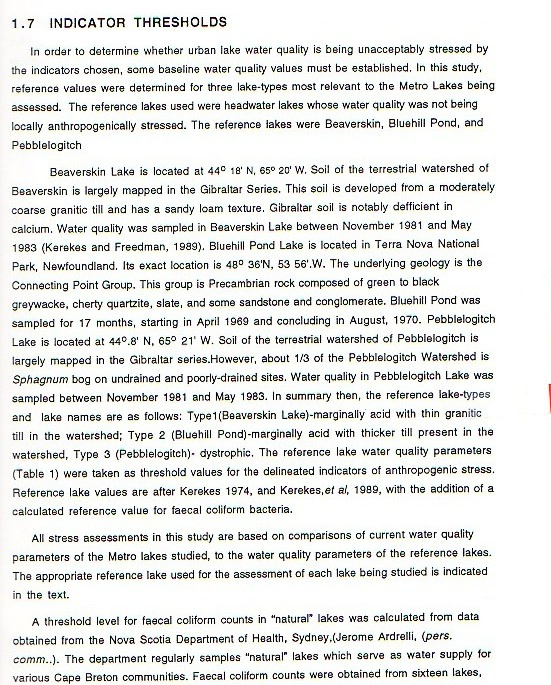 ---
Reference Lake Types used as Indicator Thresholds for Anthropogenic Stressors of Urban Lakes: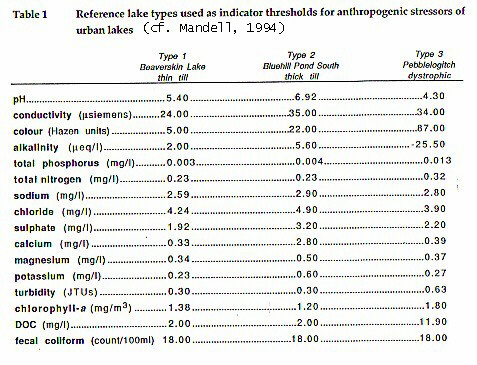 ---
Urban lakes:- Percent change in urban land use and indicators of stress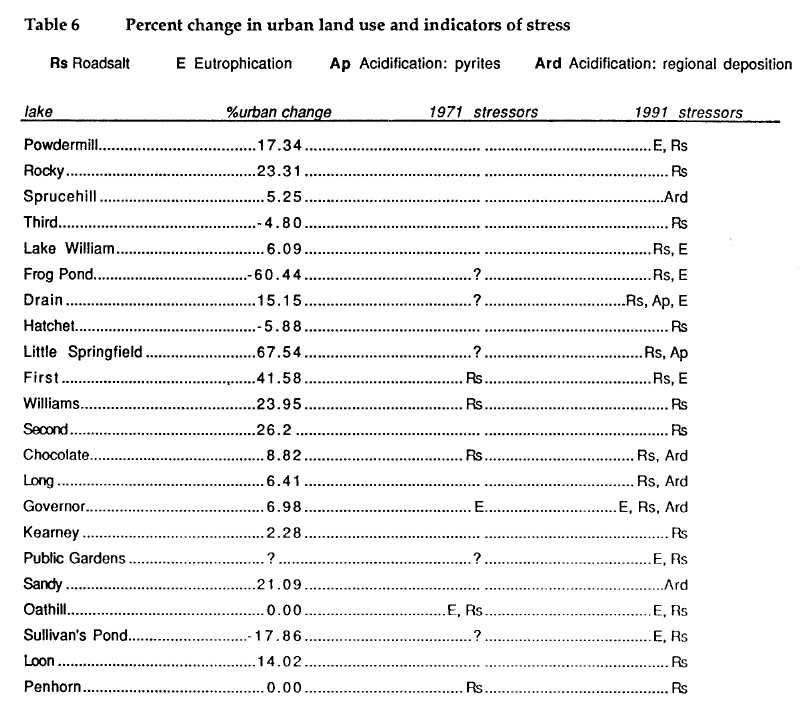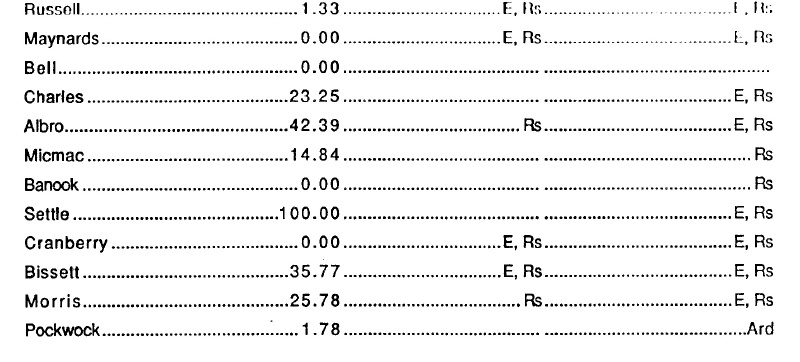 ---

We salute the Chebucto Community Net (CCN) of Halifax, Nova Scotia, Canada for hosting our web site, and we applaud its volunteers for their devotion in making `CCN' the best community net in the world
---