Disclaimer & Copyright Notices; Optimized for the MS Internet Explorer
Important Personalities
Soil & Water Conservation Society of Metro Halifax (SWCSMH)

December 29, 2015



Dedicated to the memory of Prof. Dr. G. Evelyn Hutchinson a.k.a. Father of modern Limnology, and the modern Darwin!
---
Contents (a selection among our members/associates and other leaders):
---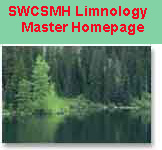 We salute the Chebucto Community Net (CCN) of Halifax, Nova Scotia, Canada for hosting our web site, and we applaud its volunteers for their devotion in making `CCN' the best community net in the world!
---