Disclaimer & Copyright Notices; Optimized for the MS Internet Explorer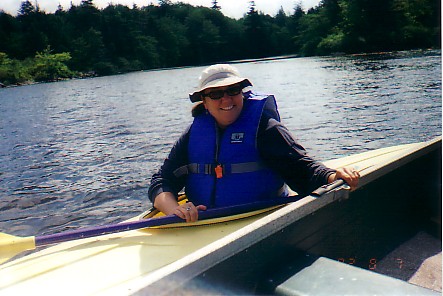 Bissett and Russell Lakes, Cow Bay River watershed
Biology 3624- Freshwater Systems, Summer 2002 at the Dalhousie University

Dalhousie Instructor: Tanya Holt MSc BEd

Guest lecture by Shalom M. Mandaville B.E., Post-Grad Dip., Professional Lake Manage.

Soil & Water Conservation Society of Metro Halifax (SWCSMH)


Updated: October 26, 2013

...... the first ever study in Nova Scotia utilizing the Lake Evaluation Index (LEI) developed by the USEPA's Corvallis Research Lab, Oregon as well as cited in the Lake Management handbook sponsored by the USEPA (Holdren et. al., 2001.) ......
---

The Cow Bay River watershed flow chart; and the Nova Scotia Lake Hypolimnion Project- Agriculture & Fisheries Dept., NS
Note: By clicking on some of the names in this web page, one can view the pictures of people (all photos were taken by Shalom M. Mandaville of the SWCSMH). No preference has been given to any one person; due to the practicality of keeping manageable web pages, only select anecdotes have been included
Contents:
---
The Lake Evaluation Index (LEI)
The primary feature of the Corvallis Research Lab's Lake Evaluation Index (LEI) is that it takes into account the production represented by macrophytes, hence is especially suitable for shallow lakes. The usual trophic standards which are based on the pelagic water quality do not give the true picture of the trophic status of shallow lakes which may be dominated by macrophytes unlike a deeper lake.

A "shallow lake" or "pond" is usually defined as a permanent standing body of water that is sufficiently shallow to allow light penetration to the bottom sediments adequate to potentially support photosynthesis of higher aquatic plants over the entire basin (Wetzel, 2001).

The LEI has also been cited/recommended in the latest handbook on Lake Management sponsored by the massive USEPA!
---
Biology 3624 structure
Instructor, Tanya Holt, arranged the students into six (6) groups as follows:
Brant Kelly and Peter Lindsay
Chad Beattie, Leyat Hagshi and Lindsay Trevelyan
Wendy Eastabrooks, Camila Melrose and Moire Stevenson
Bernita Giffin, Jackie Jirgala, and Cassandra Rees
Brett Fine and Bevan Ernst
---
Group photo at Bissett Lake at the end of the project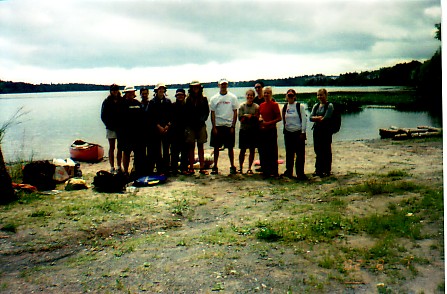 ---
The student-researchers surveying the macrophytes at Russell Lake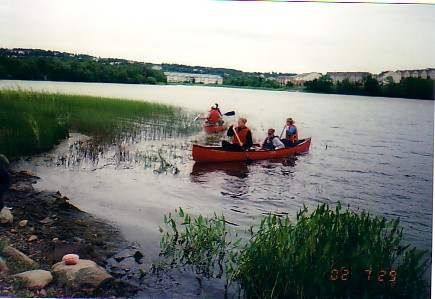 ---
The student-researchers surveying the macrophytes at Bissett Lake with the instructor keeping a close eye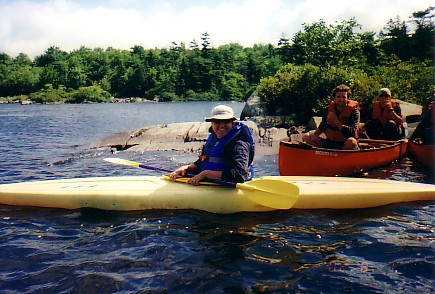 ---
FINAL REPORT
Scans of only one student group's Lab Report are being included here; other groups noted above had similar results for the most part.

The following are from the Report of Bob Jordan and Rochelle Owen with the Corvallis Lab of USEPA's Lake Evaluation Index (LEI) values penned in by ink. Since only select scans are being included here, they will not be in sequence: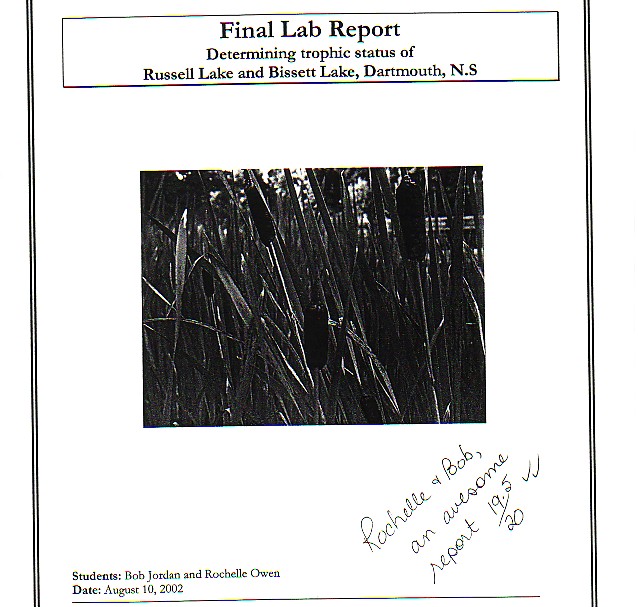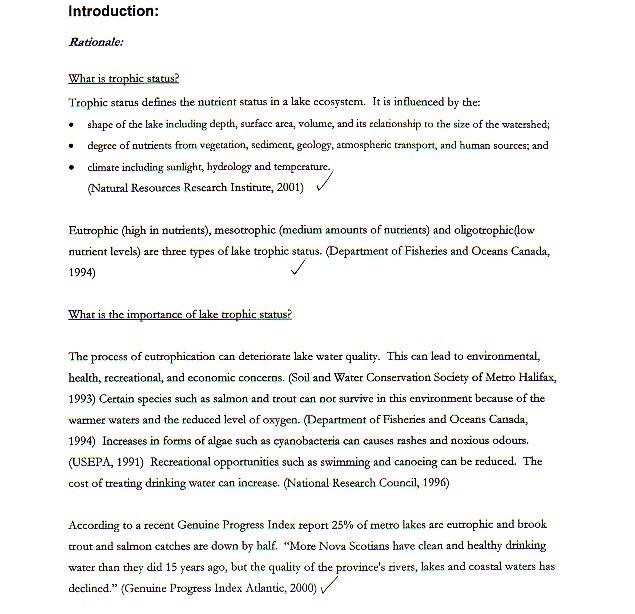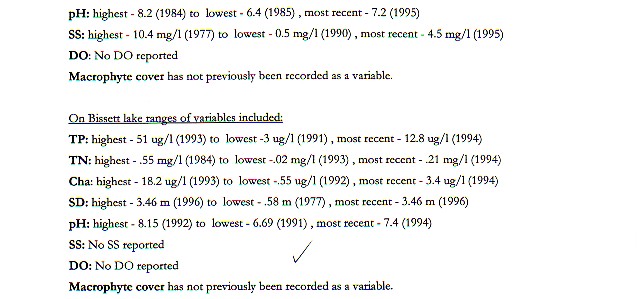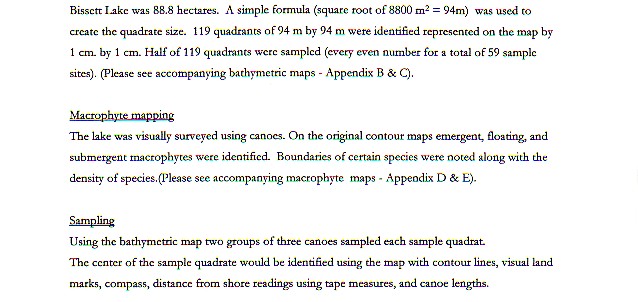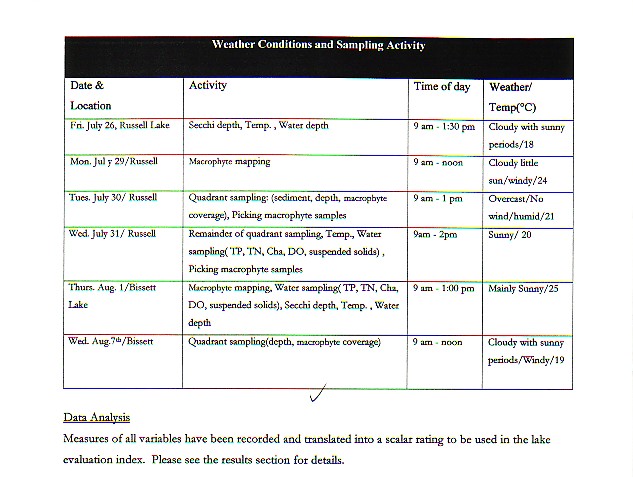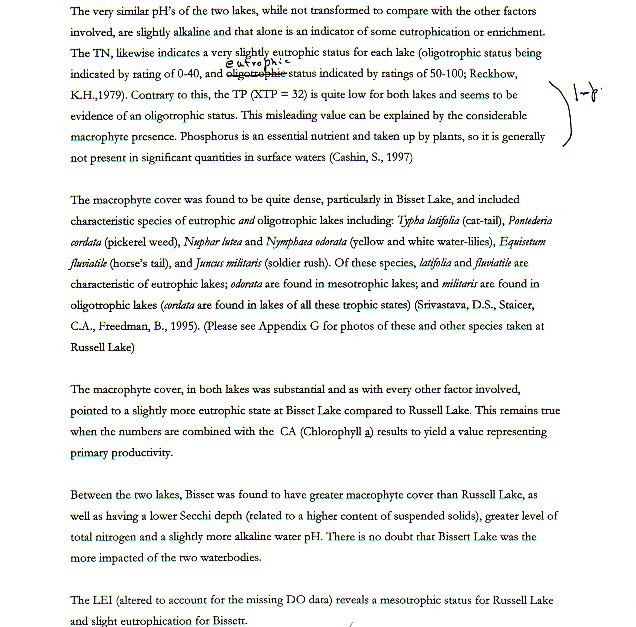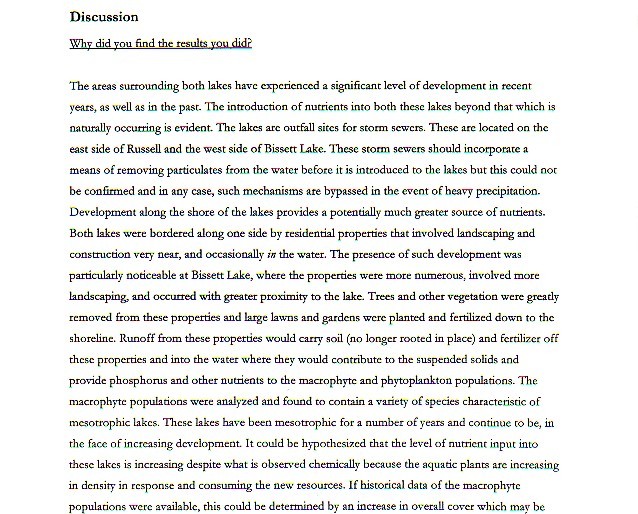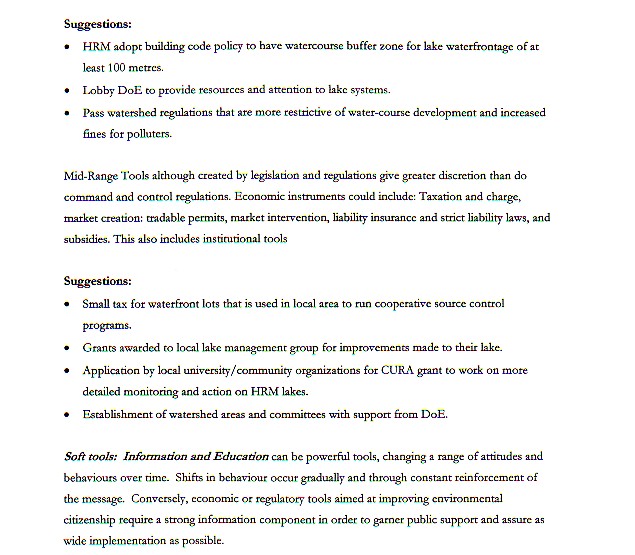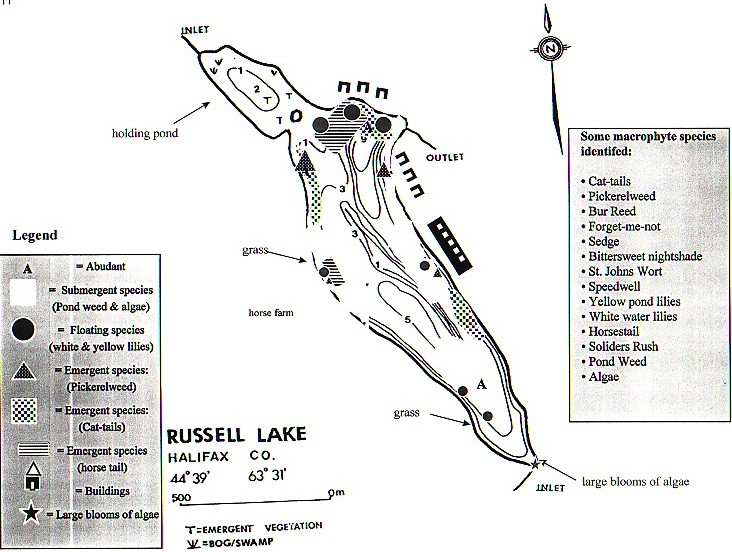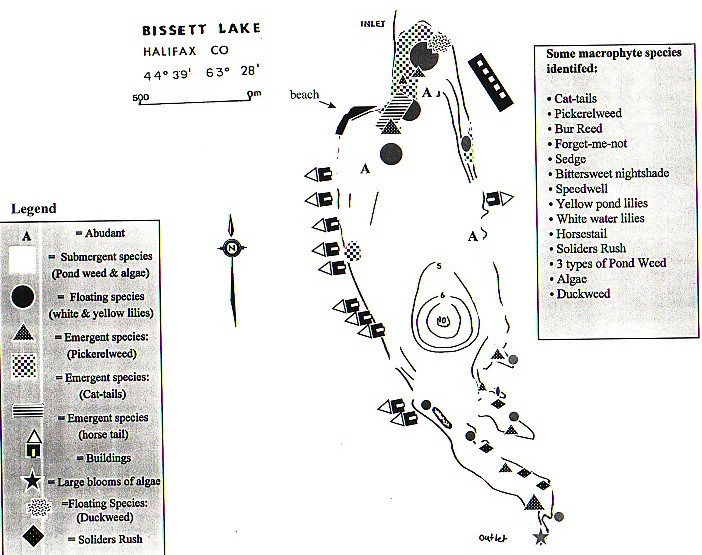 ---

We salute the Chebucto Community Net (CCN) of Halifax, Nova Scotia, Canada for hosting our web site, and we applaud its volunteers for their devotion in making `CCN' the best community net in the world
---