Disclaimer & Copyright Notices; Optimized for the MS Internet Explorer

Select Partners
Soil & Water Conservation Society of Metro Halifax (SWCSMH)

January 01, 2016

Compliments on us
"Never doubt that a small group of concerned citizens can change the world. Indeed, it is the only thing that ever has." .............. Margaret Mead
---
Our various partners who helped us defray some or most of the out-of-pocket expenses:




Prof. Spencer Lee PhD of the National Centre for Entero-viruses, QEII

Health Sciences Centre

.




National Research Council of Canada

Institute for Marine Biosciences through the supreme co-operation of it's Director, John van der Meer PhD, and it's Research Officer, Stewart Johnson PhD, Halifax.




We salute and are greatful to the staff of our beloved Federal the Human Resources Development, for their support and sponsorship of some of our key projects.




Ted Tam PEng, formerly Manager, Engineering Design, Public Works and Transportation Services, Halifax Regional Municipality for his superior co-operation in providing GIS facilities to volunteer, Shalom Mandaville during the early part of 1997.




Prof. Jack Burney PhD, PEng, Dept. of Biological Engineering, Dalhousie University, for providing his lab space to two of our past contractural participants, David Wismath PEng, and Tom Campbell BEng.




Salutations to Keith M. Somers PhD, Dorset Environmental Science Centre, Ontario Ministry of Environment.




Salutations to Robert W. Bode, Senior Research Scientist at the New York State Dept. of Environmental Conservation.
With special salutations to Ed Light, former Manager, GIS, HRM, and to James F. Gannon, GIS Coordinator, HRM for their partnership to our associate, final year environmental engineering student from Germany, Heike Pfletschinger. Heike was enrolled in the International Degree Course in Environmental Engineering, Department of Civil Engineering, University of Applied Sciences, Bremen, Germany, and was in Nova Scotia as a visiting student during 2000-01.
Over the years, select municipal councillors and two MLAs contributed funds to us or to our predecessor organization. While the amounts were small (e.g., $50-100), nevertheless, they helped defray part of the out-of-pocket expenses although we are pragmatic volunteers, several of us scientists notwithstanding! We herewith thank them for their kindness! Colourful, though not detailed, district maps of HRM! Following is a listing as we recall now:

HRM Councillor Ron Cooper, ...... when he was with the County during the 1990s.
Councillor John Cunningham of former Dt. 10, HRM .... 2002.
Ex-County Councillor (now deceased) of Hammonds Plains, Phil Eisenhauer .... late 1980s.
John Holm, the honourable MLA for Sackville .... 1990s.
Ex-County Councillor Bill MacDonald of Middle Sackville. The kind Mr. MacDonald had also contributed when he was an MLA during the 1990s.
Councillor Brian Warshick of former Dt. 6, HRM .... 2002.



Our past and present volunteer lake stakeholders.

---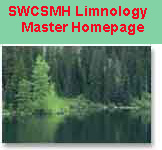 We salute the Chebucto Community Net (CCN) of Halifax, Nova Scotia, Canada for hosting our web site, and we applaud its volunteers for their devotion in making `CCN' the best community net in the world!
---