Disclaimer & Copyright Notices; Optimized for the MS Internet Explorer
Woodside Youth Art Mural Project
...... a project of the Prince Arthur Junior High School and the Halifax municipality; public unveiling on March 28, 2008 by Councillor Jackie Barkhouse

... a web page of the Soil & Water Conservation Society of Metro Halifax (SWCSMH)

Updated: December 26, 2015

---

HRM's media advisory; the thoughtful theme of the students' mural was issues around the world!
---
Councillor Jackie Barkhouse (Dt. #8, Woodside - Eastern Passage) along with the `creators' of the superb murals. The youth had collectively dedicated over 250 volunteer hours towards designing and painting this mural for their school community:--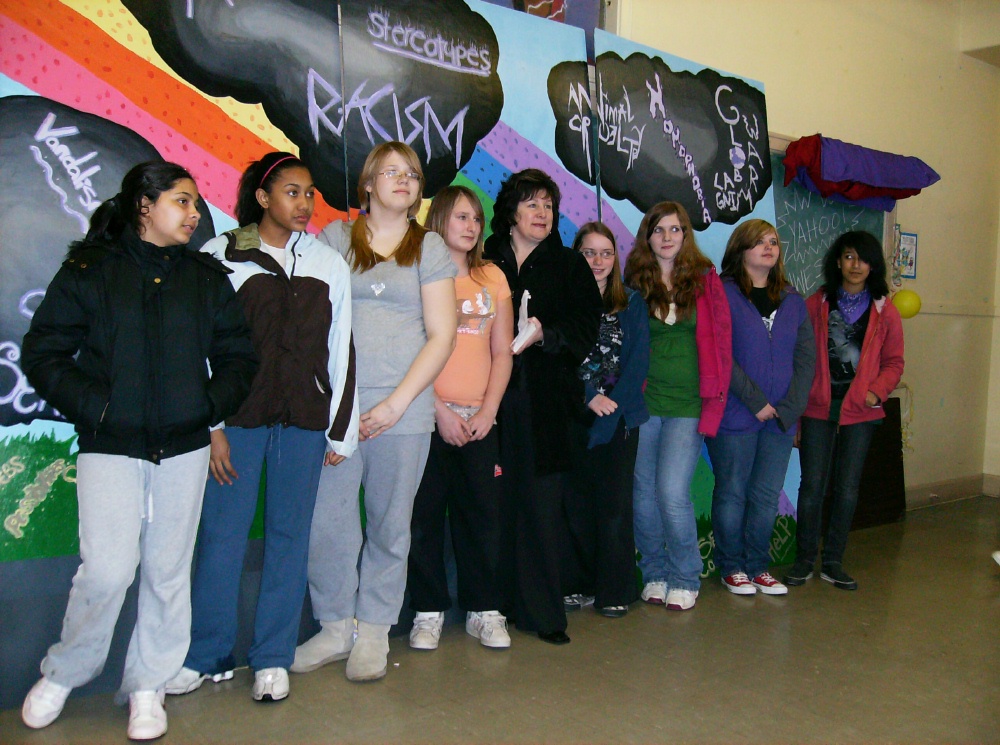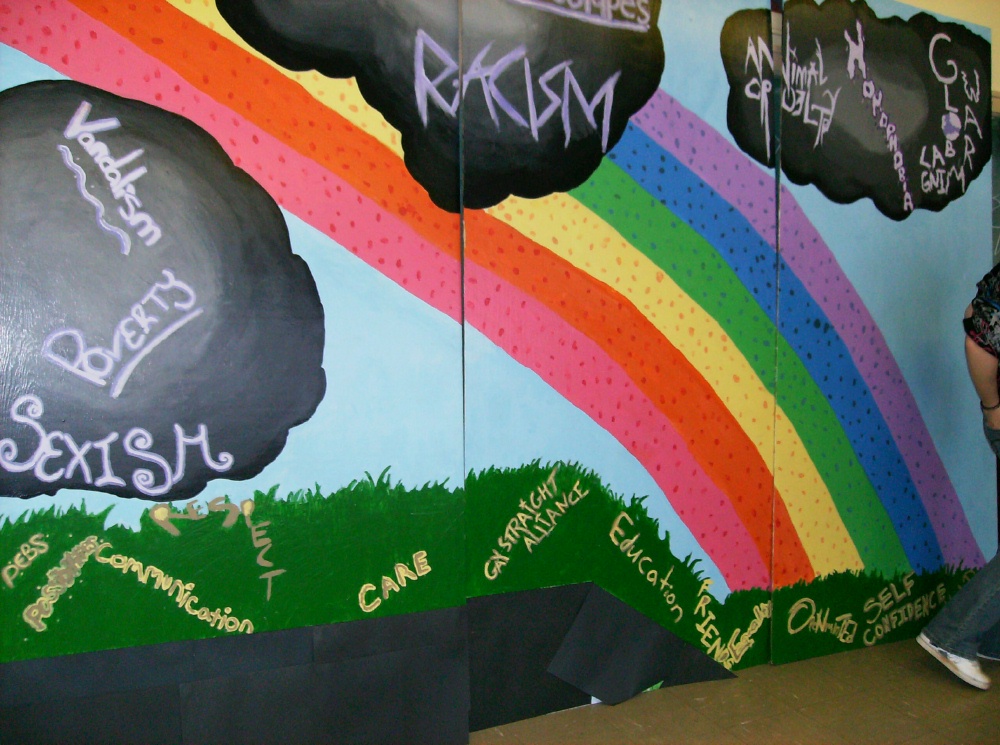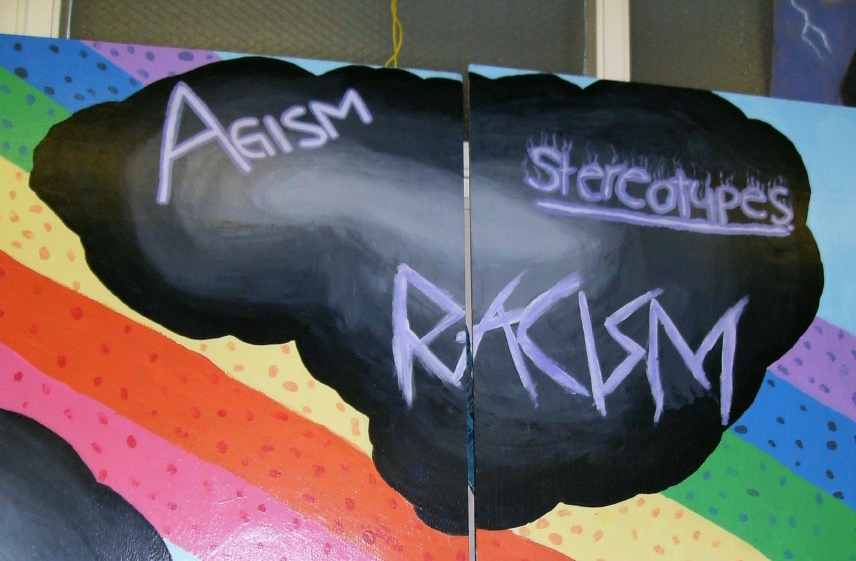 Two student leaders make an interesting narrative on the murals and on HRM's total support; their theme was on the present world situation:--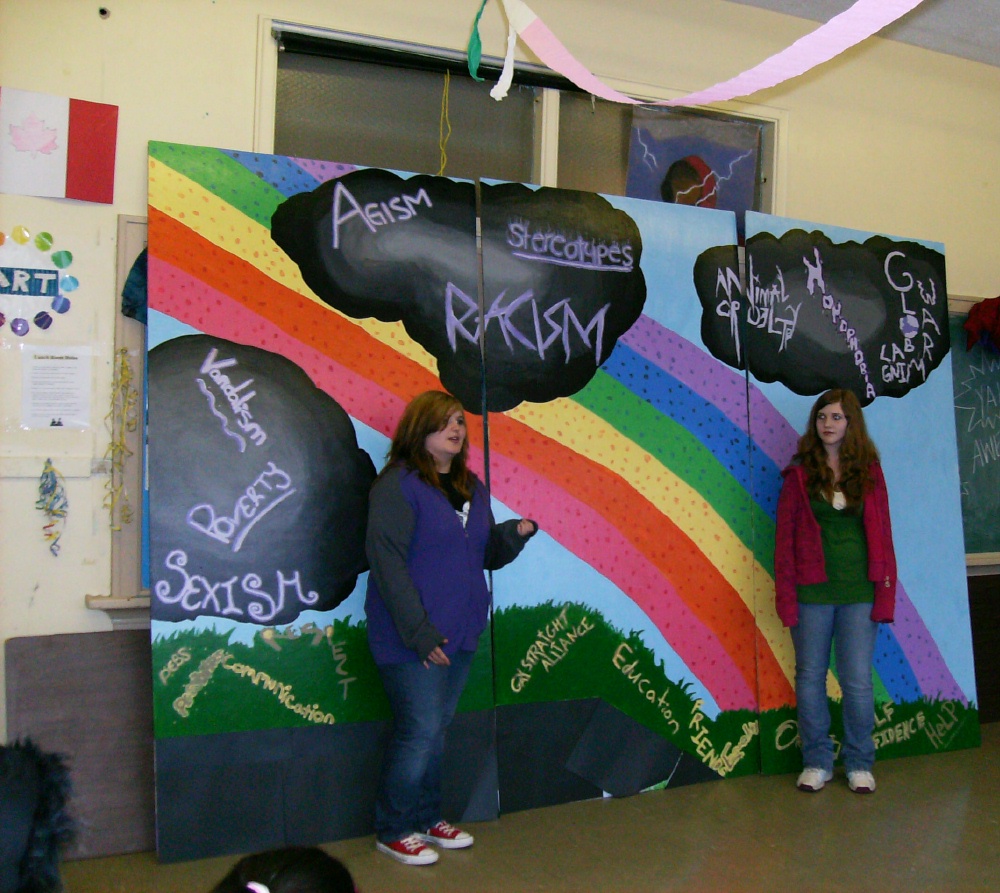 ---


We salute the Chebucto Community Net (CCN) of Halifax, Nova Scotia, Canada for hosting our web site, and we applaud its volunteers for their devotion in making `CCN' the best community net in the world!
---