Disclaimer & Copyright Notices; Optimized for the MS Edge

Ecological impacts of nutrients from sewage treatment plants (STP/WWTP)
Credible scientific modus operandi for appraisal prior to (not after) regulatory approval
Soil & Water Conservation Society of Metro Halifax (SWCSMH)

August 03, 2017

---

For several years there has been wide concern among our member-professionals all over HRM with respect to the long term impacts of STPs (sewage/wastewater treatment plants). The probable impact of an STP on a freshwater lake can be quite significant, especially during the summer months when the lakes do not flush appreciably.
While the design of an STP is the domain of a professional engineer, the professional who has the credibility in the scientific evaluation is a limnologist.
Inserted below is a 12-page published paper of a leading limnologist, Joe Kerekes PhD, Scientist-Emeritus with Environment Canada Atlantic, Dartmouth. Dr. Kerekes was also one of the leading scientists who headed the international OECD (Organization for Economic Co-Operation & Development) peer consensus standards-development.
In this published paper, Dr. Kerekes carries out an intensive scientific analysis of the impact of a proposed secondary-level package STP prior to its installation at a development site which drains into Freshwater Lake, Cape Breton Highlands National Park. He warns against secondary treatment as that would result in the Freshwater Lake becoming `Mesotrophic', its management objective being `Oligotrophy'!!
(cf. Kerekes, 1983)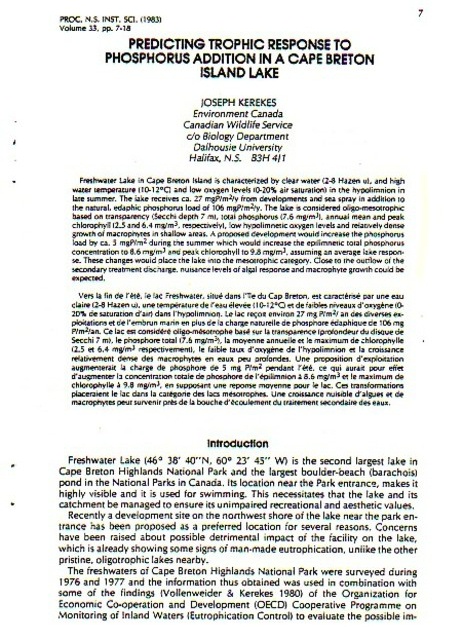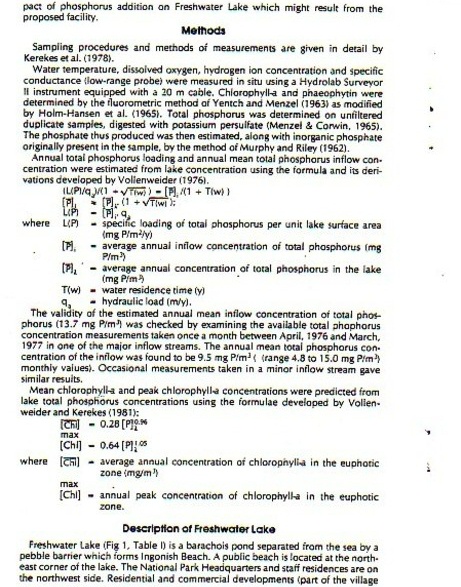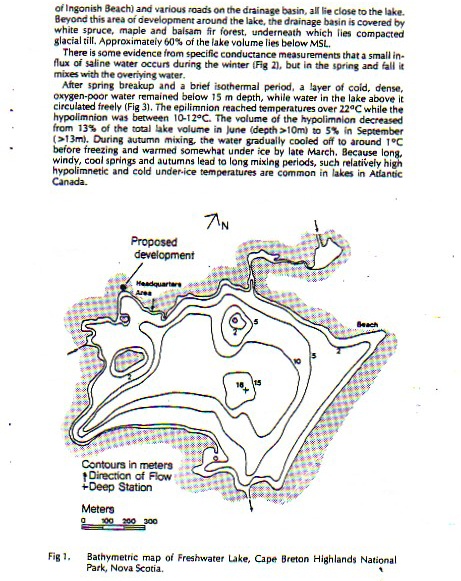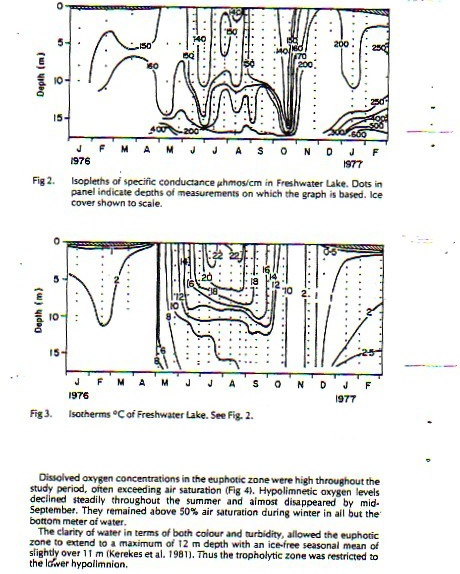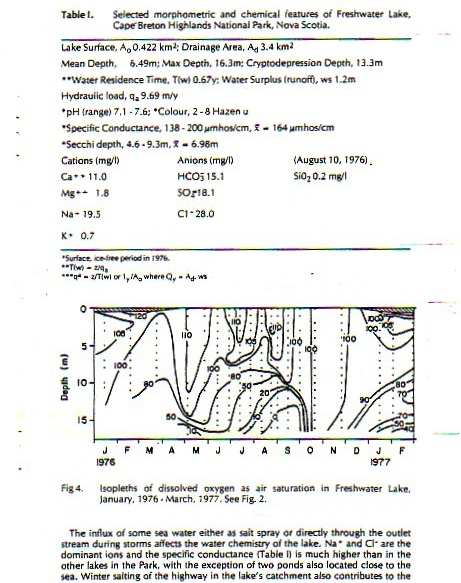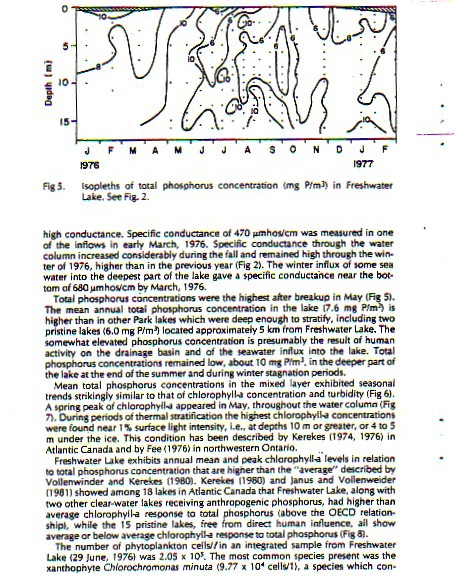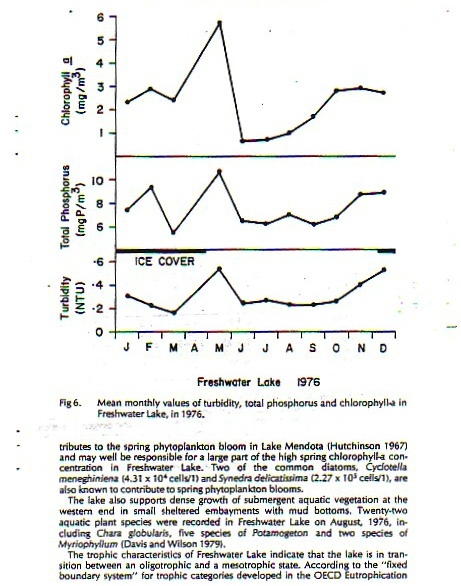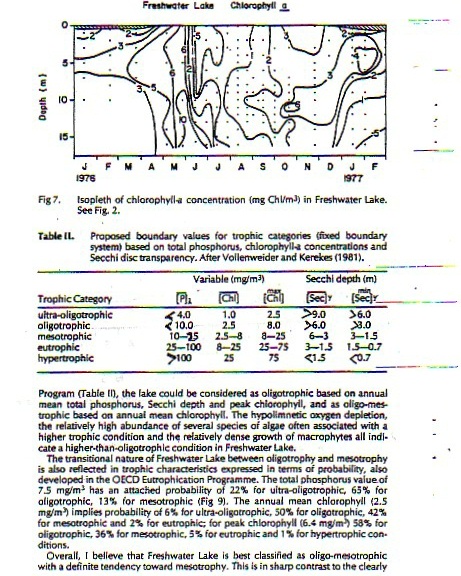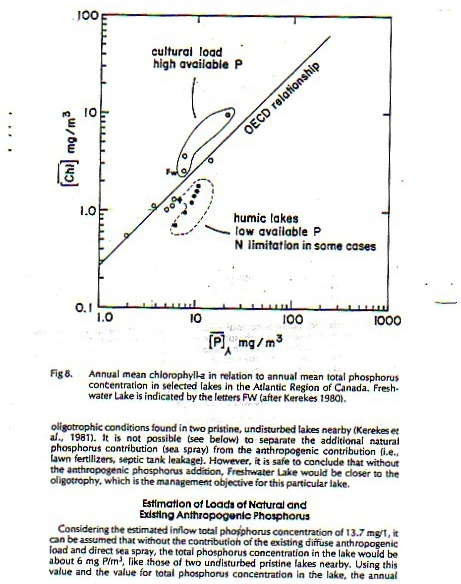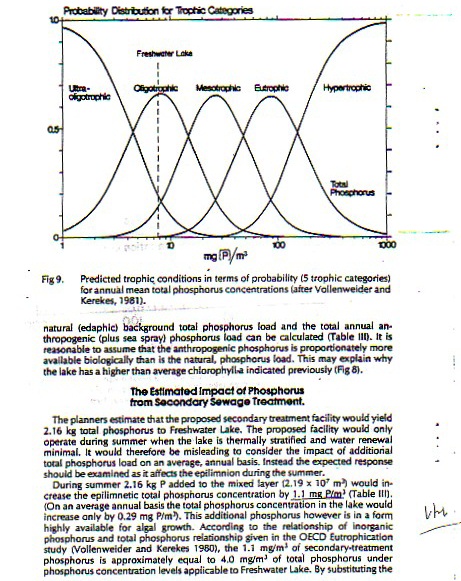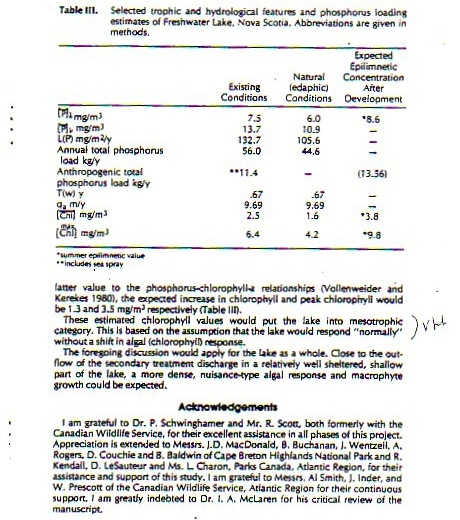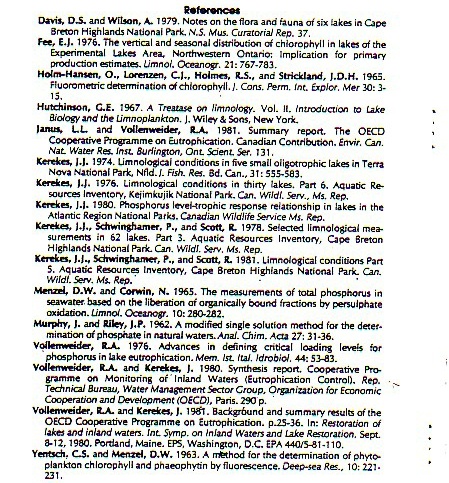 ---

We salute the Chebucto Community Net (CCN) of Halifax, Nova Scotia, Canada for hosting our web site, and we applaud its volunteers for their devotion in making `CCN' the best community net in the world
---