Disclaimer & Copyright Notices; Optimized for the MS Internet Explorer
Nature sounds, songs, and video
Soil & Water Conservation Society of Metro Halifax (SWCSMH)

July 26, 2006

...... with thanks to biologist, Peter Shacklock, for his multimedia expertise! ......
---
Contents:

The Shubenacadie song, i.e., the Stonemason's song on video followed by the Land of the Silver Birch; use the MS Internet Explorer (download the Windows Media Player directly from Microsoft Corpn. if needed)


A haunting song of a LOON;


Juvenile GULLS


A MALLARD


A captivating (first-cut) song titled, "It is Upto Us To Save Our Rivers, Nova Scotia Come Together" rendered for us by Terry Kelly during the early 1990s!

---
Some of the "sounds provided by and copyrighted to Naturesongs.com, 1997-2004"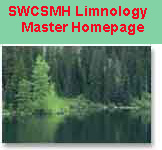 We salute the Chebucto Community Net (CCN) of Halifax, Nova Scotia, Canada for hosting our web site, and we applaud its volunteers for their devotion in making `CCN' the best community net in the world!
---